Case Study:
The Power of Synergy
Synergy between battery and charger manufacturers is necessary to scale innovation and successfully

solve the challenges faced by original equipment manufacturers (OEMs).
This case study talks about the partnership between Delta-Q and Inventus Power and how they helped develop an innovative, tailored battery & charging solution for Gravely's electric commercial mower to maximize l
ife and performance.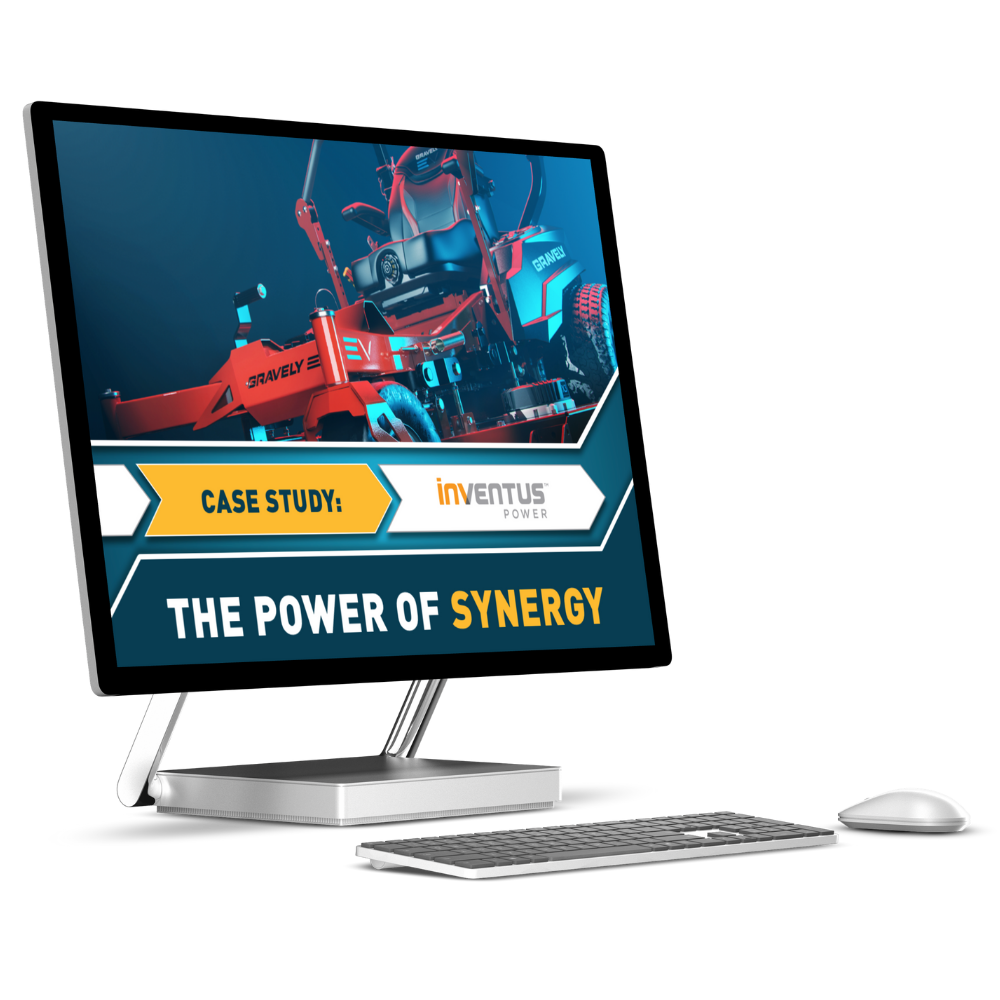 Inventus Power, founded in 1960, is the leading provider of advanced battery systems for global OEMs. They specialize in the design and manufacture of battery packs, chargers, and power supplies across a broad range of portable, motive & stationary applications.
Delta-Q Technologies delivers innovative battery charging solutions to original equipment manufacturers (OEMs) of electric vehicles and industrial equipment using a unique blend of engineering capability in high efficiency power electronics and embedded software design.
Watch Tom Nguyen from Inventus and Rod Dayrit from Delta-Q discuss this collaboration.
"Delta-Q and Inventus reinvest in their people, focus on research and development, and continually work with their customers to solve any unforeseen challenges with their products."
Tom Nguyen
VP, Business Development and Product Strategy, Inventus Power